Family Support Programme
"Issues within a family rarely revolve around one individual; it is essential to work with the whole family in order to facilitate realistic positive change"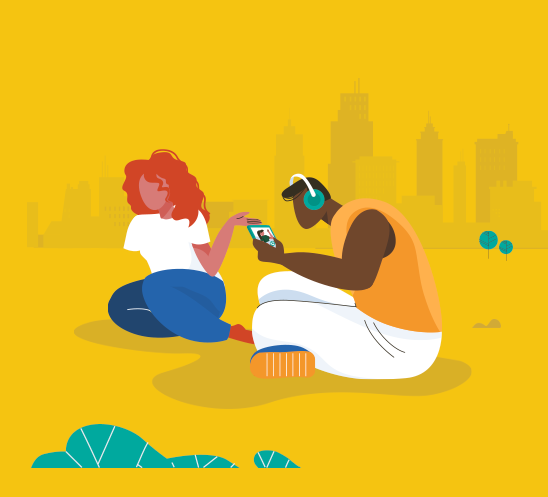 Through our work in the community, we have seen first-hand how many families and young people are struggling through no fault of their own. Substance misuse, domestic violence, criminality and criminal or sexual exploitation can all have untold consequences on families and the individuals within them.
We see this sense of loss, trauma, disengagement and isolation regularly, and we know how difficult it is for families to tackle these issues without the right kind of support. That's why we are working directly with these families and young people to get them back on an even keel as quickly and as sustainably as possible.
About the Family Support Programme
Our Family Support Programme helps to drive positive change and improve outcomes for vulnerable families and young people – those who are on the verge of family breakdown, edge of care, those who are struggling in the face of socio-economic disadvantage, and those who have suffered loss or trauma.
By providing a safe, secure and nurturing environment, our Family Support Programme meets these families where they need it and supports them to consider themselves in relation to the experiences they have lived through and the challenges they are facing. We personalise a plan of support for each family we work with, collaborating with schools, social workers, CAMHS and any other external support services to ensure we're setting the most meaningful targets for each family and supporting them to achieve them.
Tailored to suit the needs of each family
By adapting every element of the programme to suit the needs of each family, we are able to create a safe, supportive, and individualised space for these families to grow. Our mentors encourage them to be honest with and about themselves and each other, collaborating with them and other support services to work towards achieving a positive and sustainable outcome. We ask these families and young people to consider the challenges that have underpinned their experiences of relationships, education and trust. We help them reflect on the external forces that have led them to where they are now, and then we inspire them to see the power they have in shaping the way forward.
Families who experience persistent social, emotional and mental health difficulties are some of the most vulnerable in our society, often flying under the radar until they reach crisis point.
Working with external agencies means we are able to step in and support these families before they get to that point, helping to reduce the chances of young people entering care, becoming disengaged, or turning to criminality, drugs or self-harm.
We work with families to ensure the right support is available, wherever and however they need it. Our specially chosen and trained mentors use their real-life experiences to model relationships that are built on positive communication, trust and respect, supporting family members to understand their own roles and responsibilities.
It is through this safe space that our mentors are able to encourage families to recognise and restructure the beliefs, thoughts and behaviours that are unhelpful to them, and encourage them to become confident, resilient people with hopes, aspirations and goals. Our mentors have been where these families are; they have faced the same challenges and, with grit and determination, have made it to the other side. It is this real-life experience that forms the basis of everything we do.